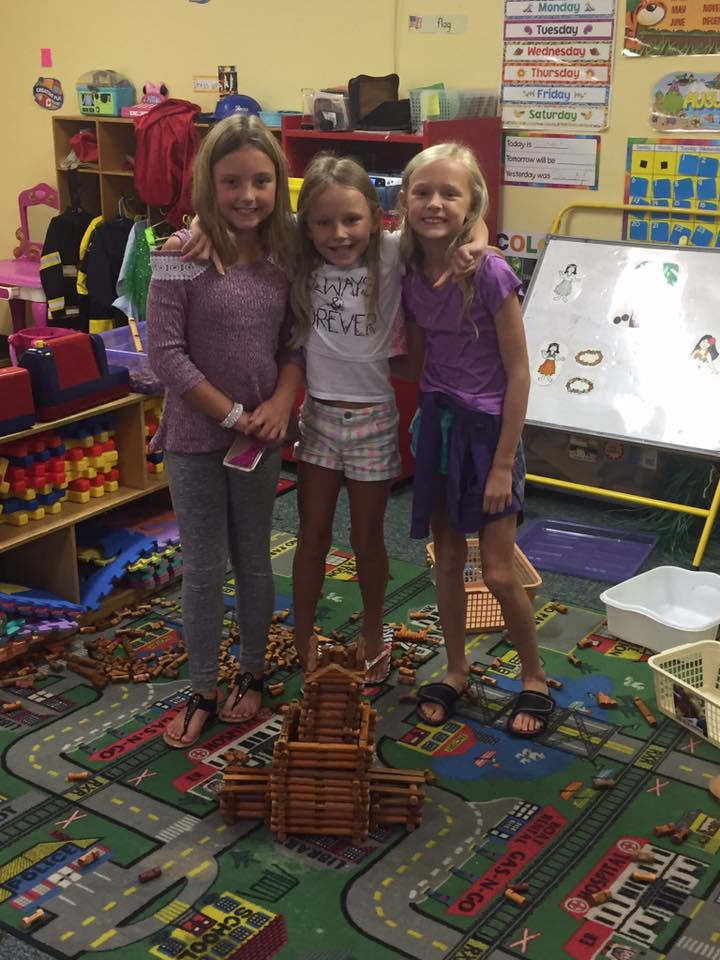 Island Kiddie Kampus' School Age Program is tailored to the development, characteristics and needs of the children we serve. School age children have many of the same needs that preschool children do. They need a safe, secure and comfortable environment. They need contact with caring and well-trained adults who will pay attention to their individual needs and nurture their growing interests in sports, art, music, drama and other recreational activities. School age children also want to feel "grown-up." Many want to challenge themselves physically and intellectually and test their independence. Our teachers understand that children change dramatically during the School Age years and that the rate and nature of change vary among children and across developmental areas with the child.
Our School Age Program promotes the following:
Self Confidence
Resourceful, caring staff
Recognition of the importance of peers
Opportunities or the mixed and same-age groupings
Self-selected activities and experiences
Guidance of social-emotional development
Environments encourage a wide variety of activities
The whole child is addressed
Build self esteem
Teachers maintain a structure and routine for children in the Latchkey Program. Within the program, children are given a choice of activities such as:
Problem solving area with puzzles and guessing games
Puppet and dramatic play area
Art center
Music center
Homework corner
Social area
Listening center
Computer room
Writing and language arts center
Block and board games
Theme programs
Reading corner
Science and math center
Before School (Typically 6:30 a.m.-9:00 a.m.)
Children arrive at the center and are signed in by a parent. They are welcomed by their teacher, hang up their coat and store their lunch and school books. As children arrive, they are free to choose a learning center activity and are encouraged by teachers to participate. Once all of the children have arrived, they come together as a group for a short morning circle time directed by the teachers. After group time, children are free to play in the activity centers and cleanup before getting ready to go to their school classroom.
After School (Typically 3:30 p.m.-6:00p.m.)
Once children are dismissed from their school classrooms, they come to the After School Program. Children are welcomed, then store their coats and book bags and begin to form a circle on the floor. Circle time brings children of all ages together, helping them get to know each other. The children discuss their day, have a snack and then enjoy outdoor physical activities. When children return to the classroom, they choose an activity center for the remainder of the afternoon (with the assistance of the teacher).
Summer Program 
Ages 5 to 12 have a place enjoy their summer vacation with friends and without the boredom.  Weekly themes and entertaining activities will have them busy all summer long. We provide on site entertainment and much more.
So much to do in such a short amount of time!
Visits to the playscape, library, and park
Movie days
Water play
Arts & Crafts
Gardening
Nature hikes